Wellness Exams & Vaccinations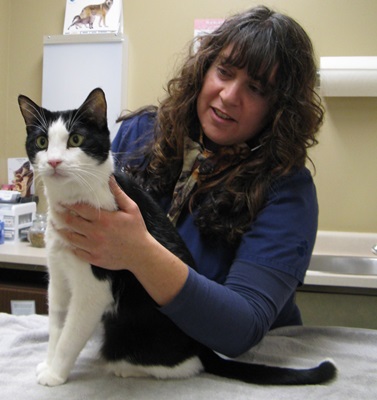 At South Side Animal Hospital, we recommend regular check-ups to help detect early signs of disease. We work together with you, your pet's guardian, to address any concerns or questions you may have about your pet. A complete check-up is recommended at least yearly to help us better care for your pet. We look at all aspects of your pet's health including eyes, ears, mouth, joints and bones, skin, weight, and behavior patterns. Many diseases and conditions can be prevented or more easily treated with early detection. Routine blood and urine tests are recommended as a part of this screening process especially as our pets become older.
South Side Animal Hospital provides vaccinations for each pet based on individual factors such as your petís travel status, lifestyle, and social activities. This history helps us determine your pet's risk of disease so we can protect your pet appropriately without over vaccinating. Many vaccinations can now be done every 3 years and we take into consideration the current recommendations from the American Animal Hospital Association, the Canadian Veterinary Medical Association, and other published research when deciding what vaccines are best for your pet.