Senior Pet Care & Quality of Life Assessments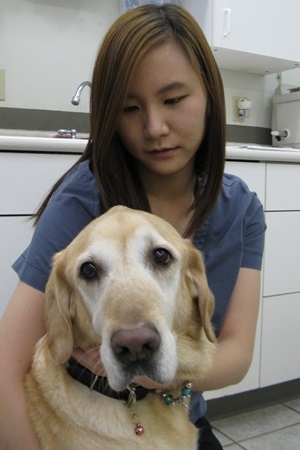 South Side Animal Hospital loves our senior pets! We want to help our friend's age gracefully and comfortably. As our pets get older, they are more likely to develop health concerns such as kidney problems, diabetes, or cancer and are more prone to arthritis and behavior changes. In order to help detect disease in its early stages, we recommend routine senior blood and urine tests along with regular check-ups. We will work together with your family to address any concerns you have, decide on treatment goals, and determine which treatment options are best for your pet. South Side Animal Hospital is also able to work hand-in-hand with clinics that offer alternative therapies such as herbal and homeopathic treatments, acupuncture, and chiropractic care.
If you have concerns about your pet's quality of life, please bring your pet in for a check-up. We can help you make the decision that is best for you and your family. The veterinarians, Animal Health Technologists, Veterinary Receptionists, and Animal Care Attendants are all very sensitive to the needs of senior pets and will provide compassionate care for you and your pet.