Exotic Companion Medicine & Surgery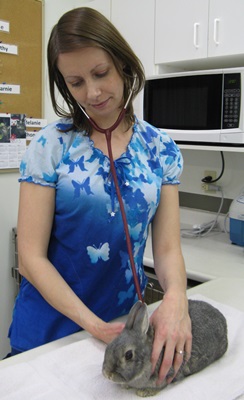 Our veterinarians love exotics! Exotic companion mammal medicine is constantly changing as we learn more about rabbits, guinea pigs, and other small rodents. Our Veterinarians and Animal Health Technologists regularly attend continuing education to learn more and improve our ability to treat these small pets.
We provide wellness examinations on exotic companion mammals and are able to help answer your questions about feeding and caring for these pets. Since small mammals often do not show when they are sick, we recommend routine examinations along with blood and urine tests, x-rays, or advanced imaging to help diagnose health problems. We are also able to provide surgical treatments such as rabbit spays and neuters, guinea pig spays and neuters, degu neuters, soft tissue surgery such as bladder stone removal and foreign object removal, molar and incisor trims, and dental extractions.
Please feel free to call us if you have or are planning to get a rabbit, guinea pig, or other small rodent and we can help answer your questions. We would love to meet your little friend!