Adoptions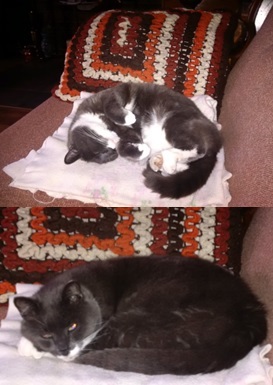 Geronamo is looking for a home!
Geronamo is an approximately 13 to 14 year old neutered male cat. He is fully vaccinated and is a healthy and happy boy! Geronamo's owners unfortunately have been suddenly moved into extended care and are unable to care for him.
Geronamo is an indoor-outdoor cat who is a good mouser. He would be best suited to an acreage home or place where he can safely spend part of his days outside. He has lived with other cats and seems to coexist peacefully with them.
If you are able to given Geronamo a loving home, please contact us at (780) 434-6462.